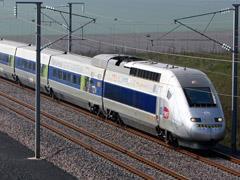 FRANCE: LGV Bretagne-Pays de la Loire construction and maintenance concessionaire Eiffage has awarded Ansaldo STS a €62m contract to supply signalling for the high speed line.
The contract announced on November 2 covers the design, supply and commissioning by 2016 of ETCS Level 2 and TVM 300 signalling equipment for the 182 km high speed route between Le Mans and Rennes. Ansaldo STS will also provide ETCS Level 1 for 32 km of connections to the conventional network, hot box detectors, track circuits, radio block centres and Eurobalises.
Maximum speed on LGV Bretagne will be 320 km/h.