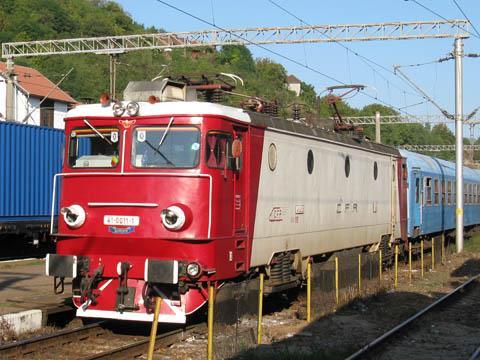 ROMANIA: Infrastructure manager CFR SA has awarded a €300m contract to upgrade the 41 km line from the Hungarian border to Curtici and Arad by June 2014.
The EU-backed project includes installation of ETCS Level 2 and renewal of track and electrification equipment to enable passenger trains to run at 160 km/h and freight at 120 km/h.
The contract was awarded to an Alstom-led consortium of Swietelsky, Astaldi, Euroconstruct Trading 98 and Dafora. EU cohesion funds are meeting 85% of the cost of the 15-month project.
Announcing the deal on April 4, Alstom said its €69m share of the work includes renewal of 100 track-km of 25 kV electrification and provision of Atlas 200 signalling and train control including Smartlock computer-based interlocking and an Iconis control centre.
'This is the first signalling project for Alstom in Romania', said Gabriel Stanciu, Alstom's Managing Director & Customer Director for Romania. 'Furthermore, Alstom will deploy the first centralised traffic control system in Romania.' This will be located in Arad, and would eventually manage the route from the Hungarian to Savârsin.
A consortium of FCC Construccion, Alpine Bau and SC AZVI has been awarded a €208m + VAT contract to modernse the 23 km Sighisoara - Atel route.