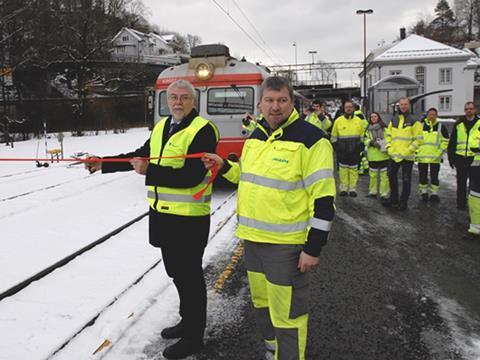 NORWAY: The 37 km Nelaug – Arendal branch has reopened following a suspension of services to permit the installation of new signalling and automatic train control systems.
The route had previously operated under special rules. However, the installation of modern signalling was seen as vital for its continued long-term operation, according to infrastructure manager Jernbaneverket.
The NKr75m project has equipped the line with ATC to monitor train speeds and intervene if a signal is passed at danger. New cabling has been installed in conduit, axle-counters fitted to give more accurate train location data, and an equipment room built at Arendal. The line is now controlled from Kristiansand.