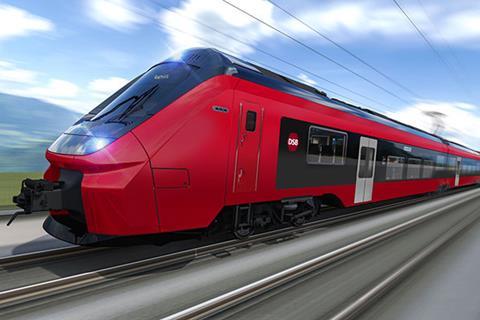 DENMARK: Atkins has been appointed as lead consultant for the US$430m Vestfyn Line project to build a 250 km/h railway between Odense Vest and Kauslunde near Middelfart on the island of Fyn.
Atkins will work with engineering consultancy NIRAS to design the 35 km line and 3·4 km of motorway, in partnership with roads authority Vejdirektoratet which has awarded the contract announced on June 20 and rail infrastructure manager Banedanmark.
The double track electrified line is to be built on the north side of the existing motorway to minimise the environmental impact.
It is scheduled to open at the end of 2028, cutting journey times on Denmark's east-west corridor and freeing capacity for regional services on the existing route which is 4 km longer and built for lower speeds.
Atkins has previously worked on the 60 km København to Ringsted fast line which opened in 2019, as well as plans for Sweden's first high speed line, Indonesia's 142 km high speed line between Jakarta and Bandung, and High Speed 1 and 2 in the UK.