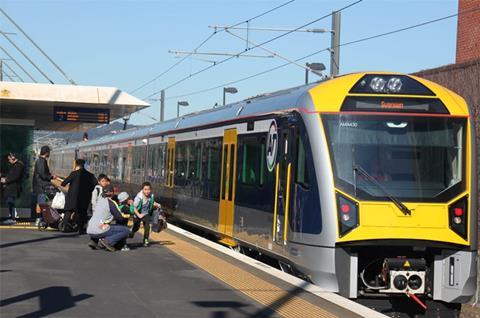 NEW ZEALAND: KiwiRail has awarded the eTRACS joint venture of John Holland and McConnell Dowell an early contractor involvement contract to develop the southern extension of Auckland's suburban electrification from Papakura to Pukekohe.
The NZ$371m P2P Electrification Project will see the installation of 25 kV 50 Hz overhead wiring on a 19 km section of KiwiRail's North Island Main Trunk line, together with the construction of an additional substation. Track and signalling modifications would include train stabling facilities and the rebuilding of Pukekohe station to accommodate longer and more frequent services. Enabling works would be also undertaken along the route to support the construction of additional intermediate stations at a future date.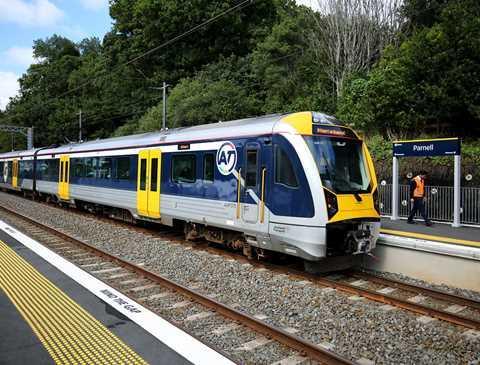 Pukekohe is currently served by a DMU shuttle from Papakura, where connections are provided with electric trains to and from Auckland's Britomart terminus. Auckland Transport had proposed equipping its growth build of CAF-built EMUs with onboard battery storage to operate through services, but in 2018 the city administration and national government reached an agreement that the line should be electrified. This would enable a more frequent through service to the southern suburbs of the expanding city, and provide additional capacity to support the City Rail Link.
The electrification is now to be delivered as part of the government's NZ$6·8bn New Zealand Upgrade Programme, which is designed to stimulate the local economy following the coronavirus pandemic. Work is expected to start by the end of 2020.
'This initiative will provide much needed support for Auckland's economy, while delivering customer-focused public transport improvements', said Steve Butcher, John Holland's Executive General Manager, Rail.