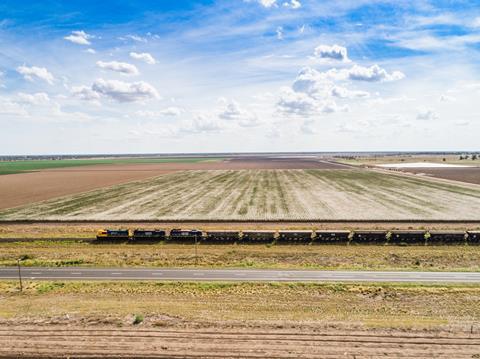 AUSTRALIA: The Commonwealth government is to provide A$44·7m for Australian Rail Track Corp to renew 35 km of the Narrabri to Turrawan line between the Hunter Valley Coal Network and the Inland Rail route.
Announcing the funding on December 17, Minister for Infrastructure, Transport & Regional Development Michael McCormack said the project would significantly enhance the quality and capacity of the 'critical' connection, to enable a more consistent service between northern New South Wales, the Inland Rail corridor and the port of Newcastle.
'Narrabri to Turrawan is an essential link along this network and this upgrade will allow longer and heavier freight trains travelling from northern NSW, transporting grain and cotton, to access the Newcastle and Sydney ports', said McCormack. 'This will allow greater volumes of freight to be moved on each train, reducing transport costs and enhancing competitiveness for Australian exports.
'We'll achieve this by replacing the existing steel and timber sleepers with heavy-duty concrete ones, delivering vital level crossing upgrades and improving the rail quality.'