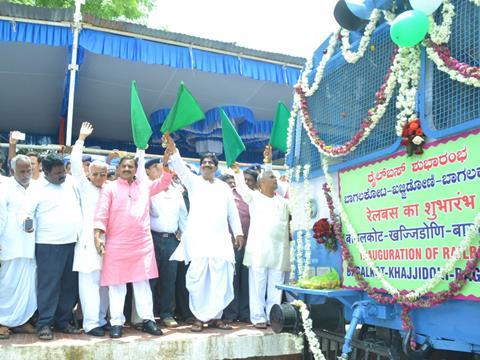 INDIA: South Western Railway opened a 30 km line from Bagalkot to Khajjidoni on June 15, with regular passenger services serving the six new stations beginning three days later.
The line has been built at a cost of Rs2·78bn as the first phase of a Rs9·86bn project to complete a 142 km route from Bagalkot to Kudachi.
Construction was authorised in 2010-11, with the land being provided by the Karnataka state government and the cost of the work split equally between the state and the Ministry of Railways.
The line is expected to benefit the area's agricultural, cement, sugar and silk and handloom weaving industries, while inbound traffic is expected to include coal, fly ash and fertiliser.