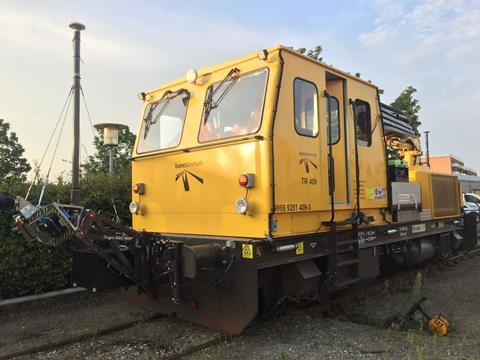 DENMARK: Infrastructure manager Banedanmark has awarded Fugro a four-year framework agreement for lidar scanning of its 3 100 track-km network.
Fugro said its 'unique' RILA train-borne survey technology would be used to simultaneously acquire lidar data and imagery of the track and surrounding environment to create an accurate and information-rich 'digital twin' of the network, enabling Banedanmark to detect any objects which conflict with clearance profiles.
This will replace the use of a mobile platform for scanning, accelerating data capture and reducing the need for on-track surveyors.
'This is the first time that Banedanmark has used train-borne lidar technology on large extents of the network and we are proud that they have chosen RILA', said Jeroen Huiskamp, Global Director of Rail at Fugro on September 6. 'The operational flexibility, improved safety levels, highly accurate data and attractive costing set it apart from other survey methods.'