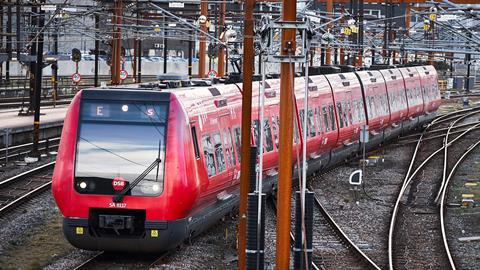 DENMARK: The whole of the København S-bane networkis now being operated using communications-based train control, following the commissioning of lineside equipment on the three final sections of route over the weekend of September 24-25.
As part of its national Signalling Programme, Banedanmark awarded a €252m contract to Siemens Mobility in July 2011 to resignal the 170 route-km S-bane network with Trainguard MT CBTC, Sicas electronic interlockings and point machines, together with a new operational control centre.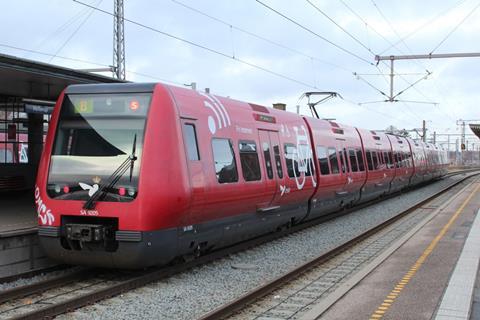 The CBTC pilot between Jægersborg and Hillerød went live in January 2016 as the first stage of a planned six-phase migration; further sections were commissioned as the train fleet was retrofitted with onboard equipment. The critical cross-city core through København H went live over the weekend of January 15-16 this year.
The final sections to be converted to CBTC operation were the western routes from Carlsberg to Frederikssund and Høje Taastrup and Sydhavn to Køge. Lineside signals have been replaced by cab signalling, paving the way for the future introduction of automatic train operation.
With all train movements now being controlled and monitored from one location, Banedanmark's controllers are able to manage the network more efficiently and react more rapidly to any incidents. The infrastructure manager anticipates that this will eliminate a substantial proportion of the delays attributed to signalling.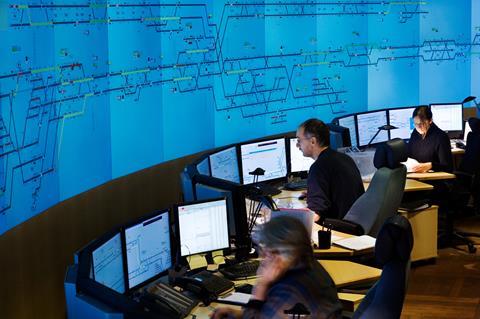 Emphasising that 'the old signals were worn out', Banedanmark's Director of Signal Systems Janus Steen Møller said conversion of the last three sections meant that 'the S-bane is now fully digitised', concluding 'a comprehensive upgrade'. He anticipated that 'passengers can look forward to more stable train operation, making the S-tog an even more attractive form of transport'.
'As the new signal system has been rolled out, our customers have experienced stable operation with fewer delays', confirmed DSB Operations Director Per Schrøder. 'At the same time, our drivers have a simpler life with an automated system that enables more flexible traffic management.'
'We need even more people to board our S-trains', added Transport Minister Trine Bramsen. 'This will only happen if we keep working for both better and more trains. The new signalling system is the prerequisite for this to become a reality. I am delighted that we are on target with one of the biggest updates to our network.'