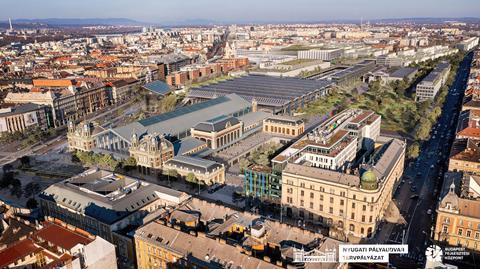 HUNGARY: A team led by architects Grimshaw has been selected to design the redevelopment of Budapest Nyugati station, following an international architectural contest organised by the Budapest Development Agency, BFK.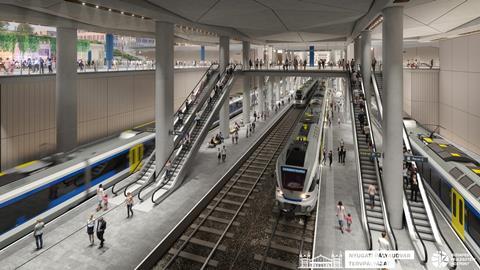 The plans envisage a 13-track surface station with a new hall, and a low-level station with eight tracks designed to connect with a proposed tunnel under the River Danube to create a through route joining the current termini at Déli in Buda and Nyugati in Pest.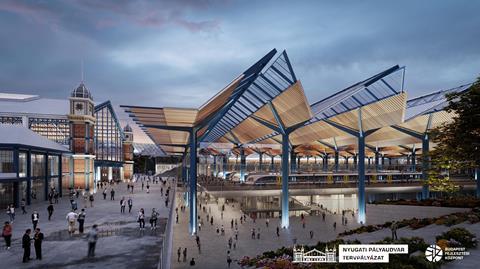 BFK said the redevelopment would be a complex project, requiring an increase in capacity and the creation of a modern urban space which was better integrated with the surrounding city, while preserving the heritage of the historic 1877 building built by the Eiffel company and 'never for a moment' forgetting that Nyugati is fundamentally a railway and metro station.
BFK said the winning bid offered 'a beautiful, but also a usable station that can definitely be built and easily operated in the future.'
'Grandeur of arrival and departure'
The winning team includes Nautes Architects from Budapest, engineering firm WSP, landscape architects Vogt from Zürich and project management company Turner & Townsend.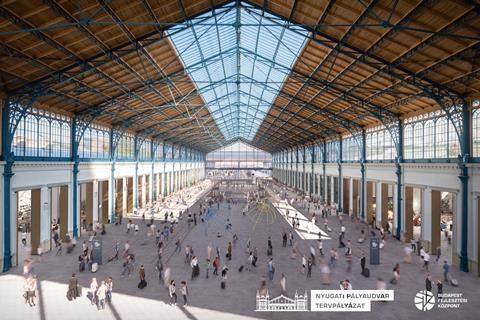 Grimshaw previously designed the redevelopment of stations at London Bridge, Bijlmer Arena in Amsterdam, Melbourne's Southern Cross and New York's Fulton Center, as well as the future London terminus for High Speed 2.
Nautes Architects has been involved in the renovation of Hungary's Aquincum Museum, and the former railway works being developed as the new Museum of Transport, as well as planning the future Közvágóhíd station and suburban stations.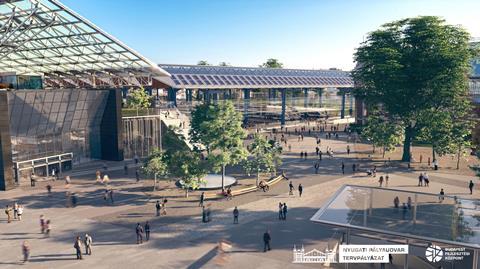 Grimshaw said the design for Nyugati would create a permeable area with car-free streets and a public park to draw people to a new city quarter, restoring the station's local and international significance 'in one of the most vibrant and historic cities in Europe'.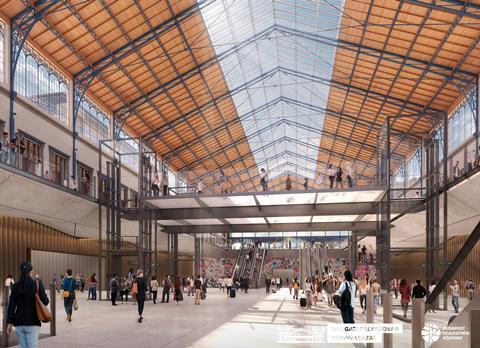 The historic Eiffel Hall train shed will become a pedestrian public space, integrated with a new subsurface station and the surrounding landscape. This will celebrate 'the grandeur of arrival and departure from Budapest' with cafés, a food hall and bookshop at ground level and escalators taking passengers to the low-level platforms.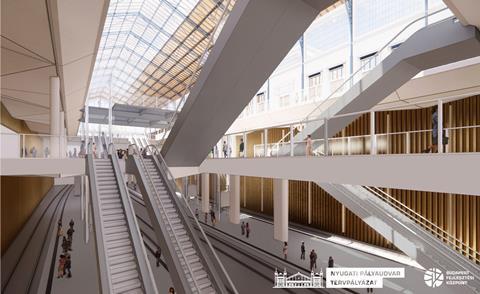 The restoration of the hall includes the integration of new entrance porticos to the east and west flank elevations.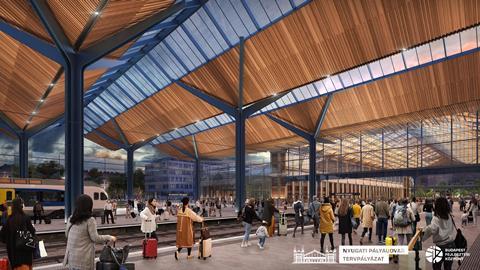 To the northeast of the Eiffel Hall will be a new station arcade, which will 'sensitively celebrate' railway engineering with a long span roof over the surface platforms and a new entrance on Podmaniczky Utca.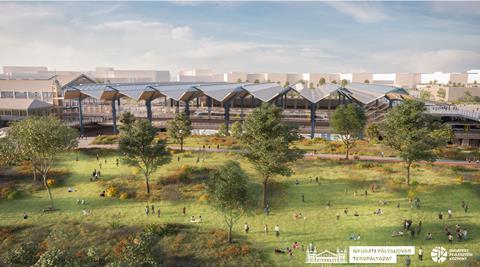 'Central to our design concept is guardianship of heritage, adaptive reuse and humanising of the passenger journey', said Grimshaw partner Mark Middleton. 'Travel for passengers will no doubt be enhanced, but in parallel a new, revived destination for this beautiful, historic city will be created.'
Crown jewel of the long-term strategy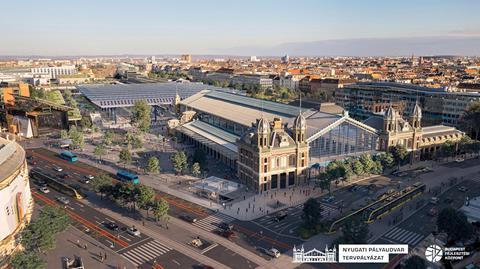 A team of Albert Wimmer and AREP Architects came second in the competition, with a consortium of Zaha Hadid Architects and Finta & Partners Architects taking third place. The evaluation committee has also offered to purchase an entry from Kengo Kuma & Associates and M-Teampannon.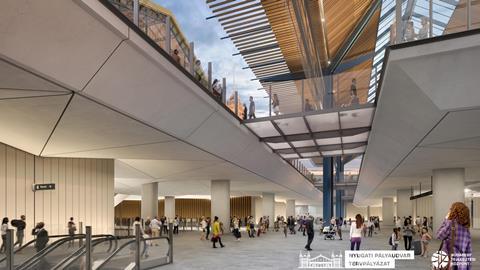 'We are opening a new historic chapter in the life of Nyugati with the selection of the world-class future designer of the extended railway station', said committee chair Balázs Fürjes. 'Nyugati will be more than just a transport hub with many railway lines and two metro stations but a meeting point and an urban community space. Railways are the gold reserve of urban transport which we need to exploit.'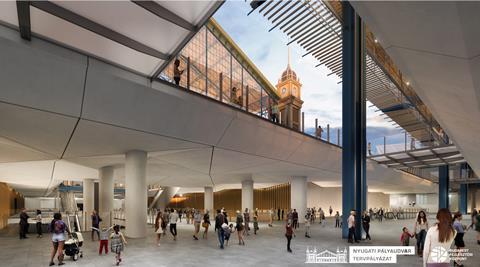 Dávid Vitézy, BFK CEO and co-chair of the evaluation committee, said station usage is expected to double from the current 18 million people/year by 2040. Nyugati would be 'the largest railway hub, not just in Budapest but throughout the country, as the crown jewel of our long-term strategy'.