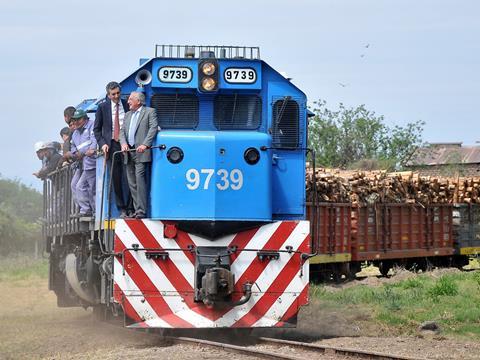 ARGENTINA: On September 11 Minister of the Interior & Transport Florencio Randazzo joined Governor of Jujuy province Eduardo Fellner to welcome first freight train to arrive in Palpalá, following work to restore a section of the 1 000 mm gauge Belgrano network to operating condition.
'In 120 days of intense work, we have renewed the track and repaired the bridge over the Perico river, which from today enables the railway to reach the industrial centre of Palpalá, benefitting production and thousands of workers', said Randazzo.
Restoring the railway to Palpalá after 25 years of disuse would lower transport costs, he added. The first train to arrive was carrying timber from Chaco province.