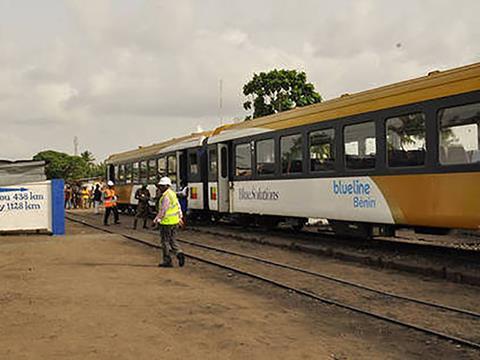 AFRICA: Bolloré Group has signed a concession agreement with the two governments for the construction and operation of a railway from Cotonou in Benin to Niamey in Niger. The project involves rehabilitation of the metre-gauge Cotonou – Parakou line, and the construction of a 574 km extension.
'This is a key event for the infrastructure of Benin and Niger', said Prime Minister of Benin Lionel Zinsou when he signed the agreement with his Nigerien counterpart Brigi Rafini and Bolloré Group's Railway CEO Thierry Ballard during a visit to Niamey on August 13. 'Both presidents view it as a priority for their national infrastructure. Never has there been such an important investment in a West African country.'
Bolloré Group owns a 40% stake in railway concessionaire Bénirail, with the governments of Benin and Niger each holding a 10%. The remaining 40% of the shares are open to private investors in Benin and Niger.
Bolloré Group said the signing of the agreement was another step forward for 'the ambitious West African rail loop', a proposed 2 700 km line connecting Côte d'Ivoire, Burkina Faso, Niger, Benin and Togo, opening up landlocked areas throughout the whole region.