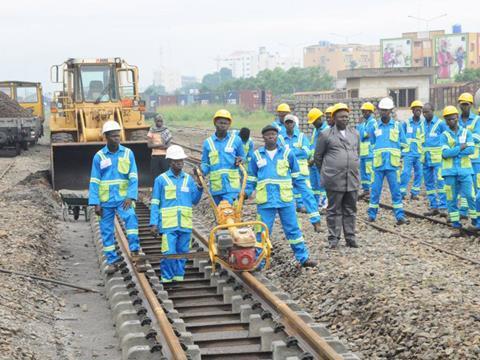 BENIN: President Thomas Bony Yayi joined Vincent Bolloré, CEO of railway concessionaire Bolloré Group, to officially launch the rehabilitation of the 25 km metre gauge Cotonou – Pahou line on June 2.
The project includes complete replacement of the track and the rehabilitation of the stations at Cadjèhoun Saint-Jean, Godomey, Cococodji and Pahou.
Bolloré plans to launch a passenger service branded Blueline by the end of the year, using second hand coaches which have been acquired from Switzerland's Zentralbahn. Bolloré Group says the service will be a 'huge step forward for thousands of Beninese people, offering them a new transport link to downtown Cotonou'.
The concessionaire is to develop 'Bluezone' business and public service areas with solar/battery power supplies at Pahou and Sémé. It will also rehabilitate the station in Sémé, which would be the starting point for the planned rehabilitation of the line to the capital Porto-Novo.
Agreements were reached in April for the rehabilitation of the line running north from Cotonou to Parakou and the construction of a 574 km extension to Niamey in Niger. The freight and passenger route is envisaged as part of a 2 700 km loop linking Côte d'Ivoire, Burkina Faso, Niger, Benin and Togo. The project is to be developed by the Benirail joint venture of Bolloré Group (40%), the governments of Benin (10%) and Niger (10%) and local investors.