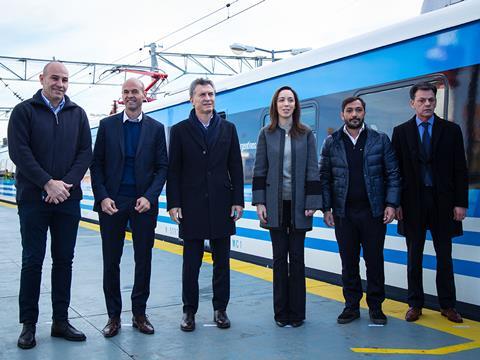 ARGENTINA: Electric services began carrying passengers between Quilmes and Berazategui on June 13, completing the latest phase of the programme to electrify the Roca commuter route between Buenos Aires and La Plata at 25 kV 50 Hz.
Passengers from Berazategui can now reach Buenos Aires in 34 min. Completion of electrification between the federal capital and La Plata, expected by the end of 2016, will cut the end-to-end journey time from 80 min to 55 min.
As well as electrification, upgrading of the Roca route has included station refurbishment and the installation of the automatic train stop system that is now being rolled out across the Buenos Aires commuter network.