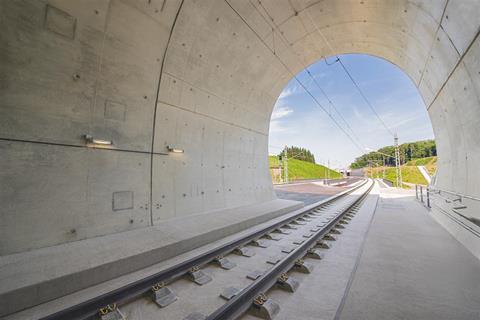 NORWAY: Track supplier Rail.One and construction company Azvi are to install 6·9 km of Rheda 2000 slab track in the 7·8 km second tunnel bore which is being built as a part of a double-tracking project to increase capacity between central Bergen, Fløen and Arna.
According to Manuel Borràs, Business Development Manager at Azvi, 'the track inside the Arna – Fløen tunnel is the first ballastless track to be implemented in Norway'.
Rail.One's Chief Sales Officer Torsten Bode said Rheda 2000 was a 'modular, reliable and well-proven' design. He hoped that the Bergen project would act as a showcase for the use of slab track in the Nordic countries where it sees a large potential market.