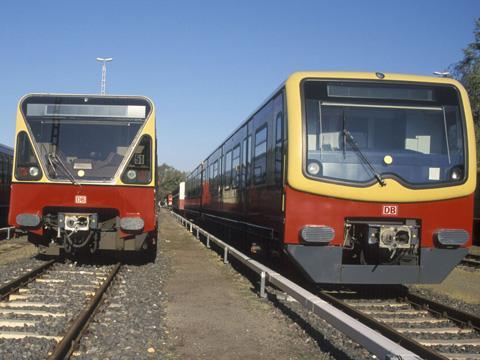 GERMANY: A groundbreaking ceremony in Berlin on June 6 marked the start of work on tram and S-Bahn connections to the Hauptbahnhof.
A 2·3 km tram route will be built along Invalidenstrasse linking Nord-bahnhof with Hauptbahnhof by 2015, while a new north-south S-Bahn line designated S21 would connect Potsdamer Platz to Westhafen and Wedding via Hauptbahnhof (RG 9.08 p561).
Line S21 is costed at €353m and will be built in two phases; the Y-shaped 3 km link from Wedding and Westhafen to Hauptbahnhof should open in 2017 while completion of the 1·9 km extension south to Potsdamer Platz is envisaged in 2022.