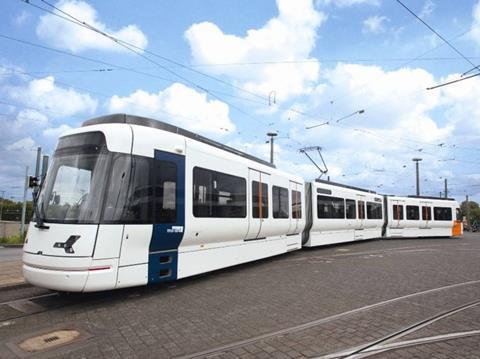 GERMANY: Work began on September 18 to enable Vamos light rail vehicles to run to the end of Line 3 in Bielefeld.
Five stops at the southeastern end of the route, between Sieker-Mitte and Stieghorst Zentrum, are to have their platforms lengthened from 7 m to 12 m. This project is the responsibility of the city's transport department. In addition, operator moBiel is responsible for making the platforms narrower. This is necessary as the Vamos LRVs are wider than other vehicles running on the network, and longer when they run coupled.
The work is envisaged to last until mid-November, and will be carried out mostly without interruption to service. However, the line will need to be closed on two weekends.
moBiel has started the installation of around 100 ticket vending machines supplied by Scheidt & Bachmann, which are equipped with audio support for passengers with impaired vision.