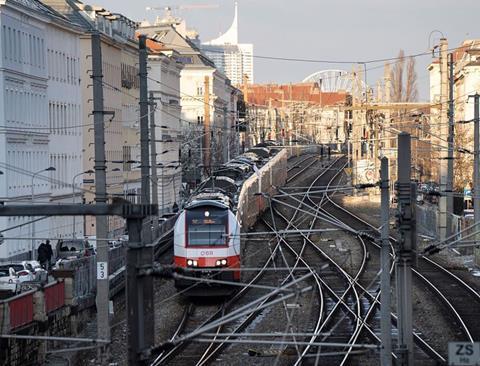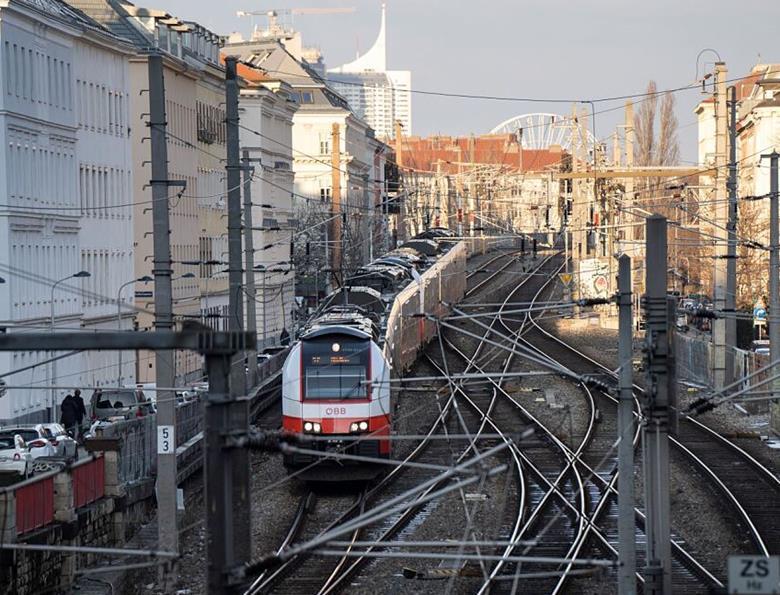 AUSTRIA: ÖBB Infra announced plans on March 17 to rebuild the infrastructure on Wien's 11·3 km cross-city S-Bahn core that links Floridsdorf with Meidling through the heart of the city. The route is to be fitted with ETCS Level 2 and several stations are to be refurbished and expanded.
The programme aims to allow 2½ min headways to be introduced between Floridsdorf and Meidling to cope with very high growth in rail ridership in the Wien region, as well as to increase reliability and punctuality and to reduce the amount of maintenance required in the core sections in future.
The total cost of this element of the S-Bahn upgrading is estimated at €1·1bn. The work forms part of the €2·4bn Second Wien Rail Infrastructure Package, a joint investment programme managed by ÖBB, the Federal Ministry for Climate and the municipality of Wien, which is being undertaken between now and 2034.
New turnback platforms
The scope of the work announced on March 17 includes renewal of tunnels, trackwork and overhead electrification equipment. Enhancements include construction of more rolling stock stabling facilities and extra car parking at stations.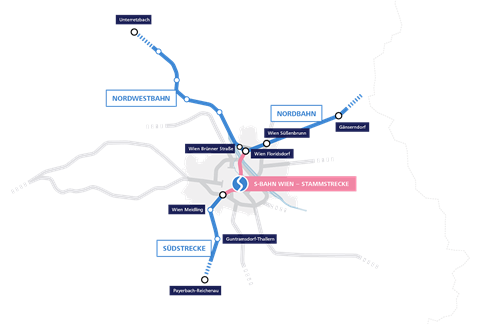 New turnbacks will be built at Siemensstraße, Leopoldau and Praterstern stations for terminating services, enabling a more flexible operating model.
Meanwhile, several bridges are to be replaced on the Praterstern – Donaukanal – Mitte section, while the Große Ungarbrücke and Neulinggasse road bridges will be rebuilt. The retaining walls in the Mitte – Rennweg cutting will also be renovated.
Platform extension
In order to cope with growing demand, ÖBB is aiming to increase the number of seats on Wien S-Bahn services by 40% by 2028. To receive longer trains, platforms are to be lengthened to 220 m at Handelskai, Floridsdorf, Traisengasse, Rennweg and Quartier Belvedere stations.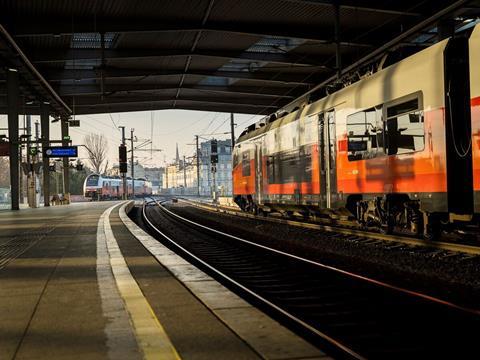 At Handelskai, the station forecourt will be rebuilt and a new entrance is to be built. The entrance at Traisengasse will also be relocated.
To support this growth, ÖBB has ordered a fleet of 41 double-deck EMUs from Stadler for the Wien region; these are planned to enter service from 2026.
Future automation option
Philipp Kropatschek, Programme Manager of the S-Bahn project at ÖBB, told Railway Gazette that the infrastructure manager was initially seeking to 'use the potential of the new functions and possibilities of ETCS Level 2 to optimise the performance of the train operation' as a first step.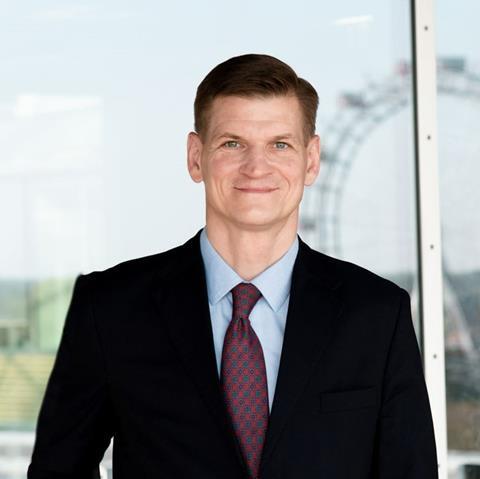 Line blockade
Modernisation of the cross-city core will require substantial access to the railway for possessions. Initial construction work is to start in Q3 2023 in the Floridsdorf – Praterstern section, which is used by 700 S-Bahn services and around 250 000 passengers per day. This section will close for summer blockades between July and August in 2024, 2025 and 2026, while the route between Praterstern and Hauptbahnhof will be closed from September 2026 to October 2027.
Formal completion of the works is scheduled for December 2027.
Between 2027 and 2034, ÖBB Infra plans to start work on upgrading the S-Bahn route towards Wiener Neustadt between Meidling and Mödling to enable peak headways to be cut to 5 min.