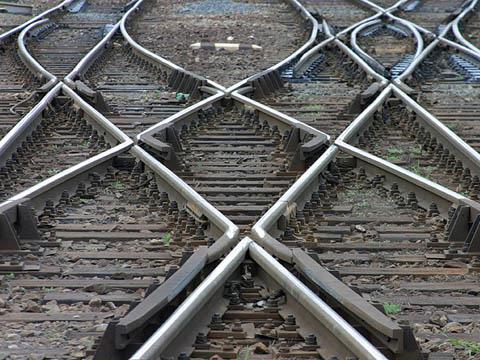 EUROPE: Opening of the new line between Perpignan and Figueres and completion of a €337m programme to provide a 1 435 mm gauge route for freight trains between Figueres and Barcelona Morrot has enabled 6 h to be cut from the transit time for intermodal services.
Since December 21 2010 RENFE has been running four trains a week over the new line, including a service to Lyon operated in conjunction with Naviland Cargo and the Port of Barcelona as well as a Hupac service to Milano.
As well as removing the need for changing wagon axles at the French border or transhipping consignments, the new route has enabled RENFE to increase train lengths from 450 m to up to 750 m, providing capacity for up to an additional 20 TEU. Over the 168 km between Figueres and Barcelona, freight trains use 91·9 km of conventional route equipped with a third rail for 1 435 mm gauge as well as 73·2 km of the high speed line to Barcelona.
Further intermodal services are planned to connect Barcelona with Toulouse and Bordeaux. Meanwhile, passengers travelling between France and Spain change between SNCF high speed services and connecting RENFE trains to Barcelona at the new station of Figueres Vilafant.