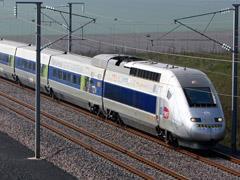 FRANCE: Following a public consultation between March and July 2009, infrastructure manager RFF announced on November 26 that it is to launch formal design studies for the high speed line between Montpellier and Perpignan.
According to RFF, the public consultation led to the emergence of a 'preferred corridor' in terms of impact on the local landscape and environment. The proposed line would connect the Nîmes – Montpellier bypass at one end with the Perpignan – Figueres line at the other.
The line would be designed to carry both high speed passenger services and freight traffic, and would permit the construction of new stations in Montpellier and Perpignan. In the longer term, RFF plans to study the need for a new station to serve the suburbs of Nîmes.