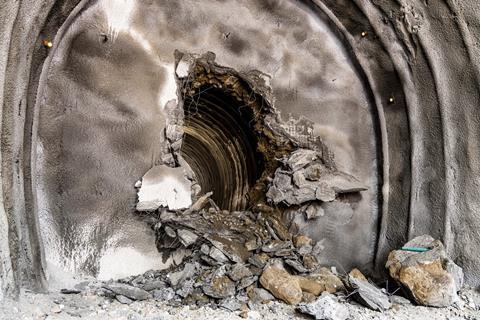 EUROPE: The target date for opening the 55 km Brenner Base Tunnel to revenue services has been postponed from 2030 until 2032, project promoter BBT SE has confirmed.
Admitting that the previous timelines were too optimistic, BBT SE said the revised schedule would take into account geological issues that will require significant additional work, as well as the ongoing dispute over the €966m Pfons-Brenner Lot H51 construction contract. Time would also be needed to install the railway systems and ensure that they meet the latest technical standards in both Austria and Italy.
So far, 140 km of tunnelling has been completed out of the required 230 km, including 48 km of the main tunnel bores, 52 km of exploratory tunnels and 40 km of other tunnels including access adits.
The delay was criticised by the governors of Italy's South Tirol and Austria's Tirol, who called for political and technical co-operation as well as optimisation of the construction process so that the tunnel could open as early as possible.