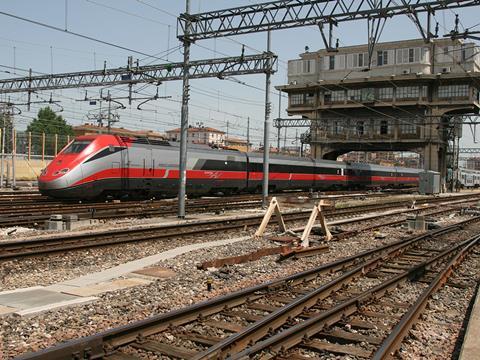 ITALY: The weekend of May 20-21 saw two bridges replaced on the Bologna – Rimini line at Prati and Sabbioso as part of infrastructure manager RFI's ongoing route modernisation programme on the Adriatic Corridor.

Running for three years from 2015, the upgrading works cover the north-south line between Bologna and Lecce via Rimini and Bari. RFI is spending approximately €120m on the project, which includes 10 bridge renewals between Rimini and Bologna as well as signalling and line speed improvements.

Substantial investment in stations is also planned under RFI's '500 stations' programme; 40 of these are in the Emilia-Romagna region. On the Bologna – Lecce route, stations are to be refurbished at Imola, Cesena, Rimini, Forlì, Castel San Pietro Terme, Castelbolognese and Faenza. Platform heights will be standardised at 550 mm to allow step-free access, and audio-visual information systems are to be enhanced. Most recently, work has started at Castelbolognese to develop a multi-modal hub.

Once the route modernisation is completed, journey times are to be reduced along the corridor. Bologna – Rimini trains will be accelerated by 8 min, Bologna – Bari by 45 min Bologna – Lecce by 60 min.