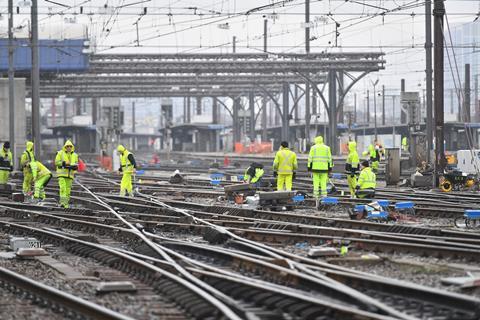 BELGIUM: Infrastructure manager Infrabel has successfully completed a major upgrade to the signalling at Brussels Midi station, as part of a €24m project to prepare for the introduction of ETCS on the cross-city Brussels Junction line.
In two blockades over the long weekends of November 1-3 and 9-11, 300 staff from Infrabel and its contractors replaced the electric drives to 170 turnouts and renewed 65 signals in the station area. Existing 150 V point machines were replaced by 400 V three-phase drives, while the 50-year-old relay controls were replaced by solid-state technology able to interface with the future ETCS. Alstom supplied the new turnout drive modules, while Siemens Mobility provided the axle counters and point controls.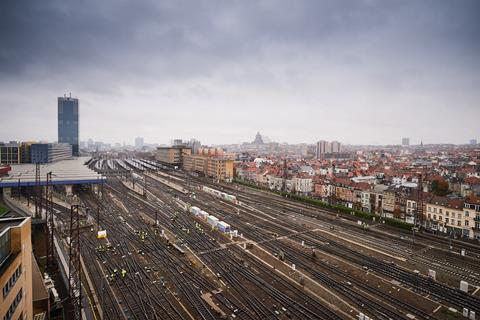 During the blockades, all trains turned back at Brussels Midi, with no services able to use the north-south connection which normally sees 1 200 trains and 128 000 passengers per day. Services had been restricted since October 14, with around one-third of the turnouts secured out of use pending renewal of the point machines. Full services resumed on November 12 without any reported failures.
Infrabel and its project management subsidiary TUC Rail have been working on the modernisation of the six-track Brussels Junction link since 2014, with the signalling and overhead line equipment totally renewed by the end of 2018. As far as possible, this work has been concentrated in overnight and weekend possessions, with a view to minimising the need for total blockades.