BULGARIA: Infrastructure manager NKZI has announced plans to replace the Medkovets – Vidin section of its Sofia – Vidin main line serving the northwest of the country with a new alignment, enabling passenger trains to run at 160 km/h and freight trains at 120 km/h.
The €613·5m project to upgrade the route linking Bulgaria with Romania via the Vidin – Calafat bridge is to be 85% funded by the European Union through the Connecting Europe Facility.
The new alignment will bypass a sharply curved section of the existing route through Oreshets and Dimovo, shortening the line substantially. It will require two tunnels of 2 975 m and 325 m, as well as six bridges with a total length of 564 m and 11 viaducts and flyovers totalling 4·7 km. The longest viaduct would be 1 126 m long and 112 m high. Four new stations are to be built at Dabova Mahala, Vodnyantsi, Sratsimir and Vidbol, while the existing stations at Medkovets and Brusartsi will be remodelled.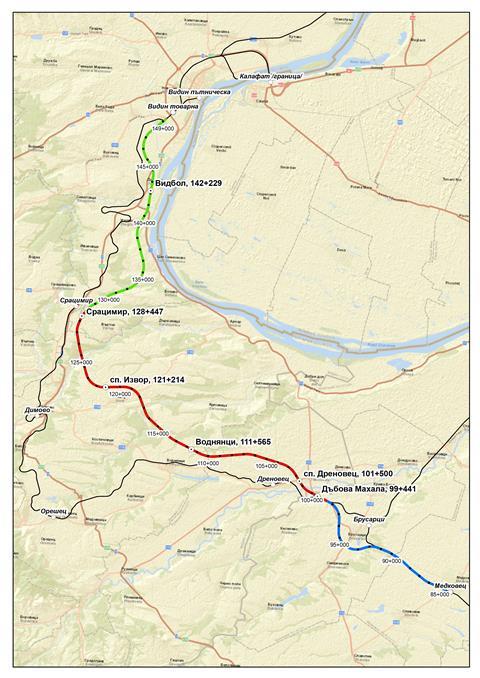 The line is to be laid with heavier rails and modern catenary suitable for the higher speeds. The existing traction substations at Vidin and Brusartsi are to be modernised as part of the EU's 2021-27 Transport Connectivity programme.
The project is to be tendered in three sections, with infrastructure manager NKZI looking to appoint contractors for the Medkovets – Dabova Mahala, Dabova Mahala – Sratsimir and Sratsimir – Vidin sections over the coming months.