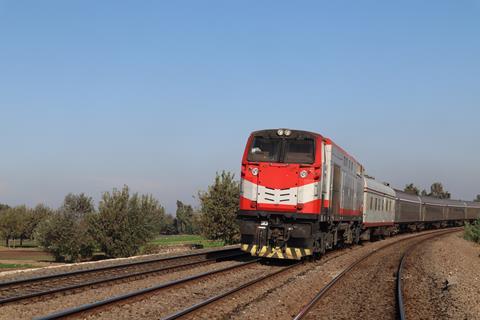 EGYPT: The cabinet has approved two railway financing packages, including an agreement for Export-Import Bank of Korea to provide a loan for signalling modernisation on the 224 km Luxor – Aswan High Dam railway.
Electronic signalling, new control systems and the installation of automatic barriers at 70 level crossings is intended to enhance safety and reduce headways to increase passenger and freight capacity, while allowing the maximum speed to be raised from 120 to 160 km/h.
In January Egyptian National Railways and Export-Import Bank of Korea signed an agreement for the Korean Economic Development Co-operation Fund to provide US$251·6m soft loan to finance the project.
The cabinet has also approved a draft agreement which would see the European Investment Bank provide a €221m loan for upgrading the 119 km Tanta – Mansura – Damietta line.
Meanwhile, the Kuwait Fund for Arab Economic Development has awarded a US$2·5m grant to finance technical, economic and environmental feasibility studies for the construction of a 570 km line linking Egypt and Sudan.
Transport Minister Kamel Al Wazir also met the Kazakh ambassador in early April to discuss business opportunities including the possibility of the countries co-operating to establish a rolling stock factory.