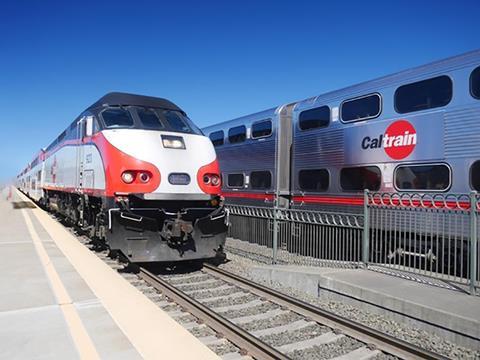 USA: San Francisco to San Jose commuter operator Caltrain has terminated Parsons Transportation Group's contract to supply Positive Train Control for the route.
In late 2011 the Peninsula Corridor Joint Powers Board which owns and operates Caltrain selected Parsons for a contract to design and install a $138m Communications-Based Overlay Signal System. At the time, revenue service had been scheduled for October 2015.
Announcing the termination of the contract, on February 24 Caltrain Chief Operating Officer Michelle Bouchard said 'due to PTG's continued failure to perform, combined with their potential to cause programme delay, the decision to terminate was necessary to keep the programme on schedule while also exercising cost control over its delivery'.
Caltrain plans to use the performance bond to pay for the procurement of a new supplier to complete the project. It said pending litigation meant it was unable to comment on the details of the dispute, but it was 'confident' that it would 'prevail in any independent legal review of the facts.'
In response the announcement, Parsons told Railway Gazette it had been working closely with the Peninsula Corridor Joint Powers Board to agree a revised completion schedule which had been proposed by the board in December. 'Unfortunately, despite Parsons' willingness to commit to the schedule proposed by the JPB, the JPB has elected to terminate Parsons' contract', a spokesperson said.
Parsons said it believes there is 'no contractual or legal basis' to consider it in default of the contract, with the delays being caused by matters outside of its control. As such, it intends to take legal action against the JPB 'in order to protect its rights'.