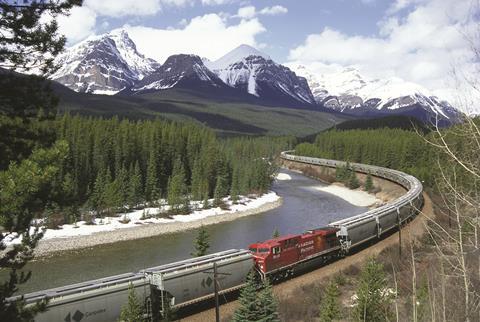 UKRAINE: A working group to support the reconstruction of Ukrainian transport infrastructure and the resilience of rail assets has been formed by the governments of Ukraine and Canada, national railway Ukraliznytsia, and the Railway Association of Canada on behalf of Canadian railways.
Objectives of the working group include:
supporting the rebuilding of rail infrastructure;
maximising rail capacity;
working with the Canadian rail industry to implement core objectives and expertise;
analysing challenges to the movement of Ukrainian export commodities by rail;
identifying practical solutions with government and industry allies.
Transport Canada said Canadian railways such as CN and CP have significant experience and expertise in transporting large quantities of commodities, and will provide input, guidance and recommendations to Ukraine.
'The government of Canada will leverage broader industry and supply chain partnerships that can help inform decisions on freight commodity movements by rail', said Minister of Transport Omar Alghabra on Septmeber 28.
'Together with our industry partners, we will ensure the continued movement of people and crucial commodities and products that are vital to supporting the wellness and livelihoods of Ukrainians.'