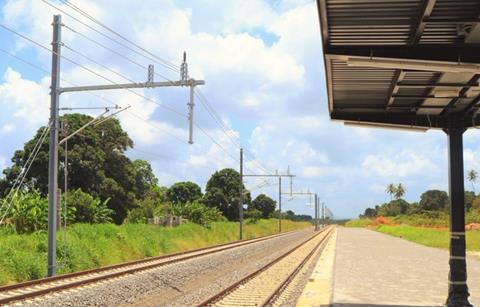 TANZANIA: Tanzania Railway Corp has signed contracts for two Chinese construction companies to build Stage 5 of the country's embryonic 1 435 mm gauge network, covering the 249 km from the dry port at Isaka to Mwanza on Lake Victoria.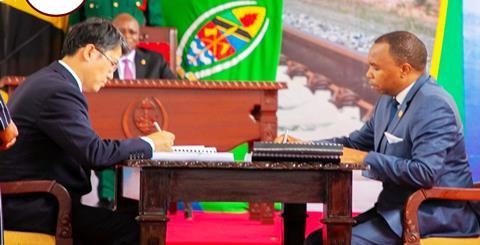 Tenders for stage 5 had been invited in March 2020, and award of the TSh3·1tr contract to China Civil Engineering Construction Corp and China Railway Construction Co was announced by Foreign Minister Prof Palamagamba Kabudi on January 7, ahead of a visit to Tanzania by his Chinese counterpart Wang Yi. The deal was formally signed the following day.
Under development since 2012, the standard gauge network is eventually expected to total 2 561 route-km, connecting Dar es Salaam with Mwanza, Kigoma, Katavi and the neighbouring countries of Rwanda, Burundi, Uganda and the Democratic Republic of Congo. Designed to carry 160 km/h passenger and 120 km/h freight trains, the electric railway is intended to replace the country's life-expired metre gauge network, on parts of which trains are limited to 20 km/h.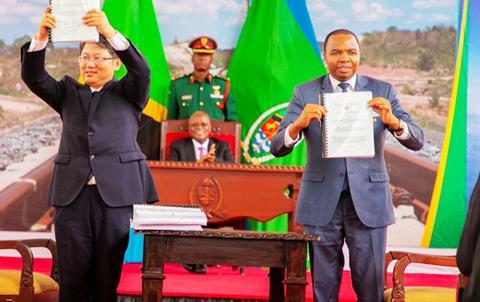 The first 207 km section of the 1 219 km main line between Dar es Salaam and Morogoro is being built by a consortium of Yapı Merkezi and Mota Engil Africa under a €1·8bn contract awarded in 2017. Testing has been underway since July 2019, and the line had been expected to open by November 2020, although final completion has reportedly been delayed by heavy rains.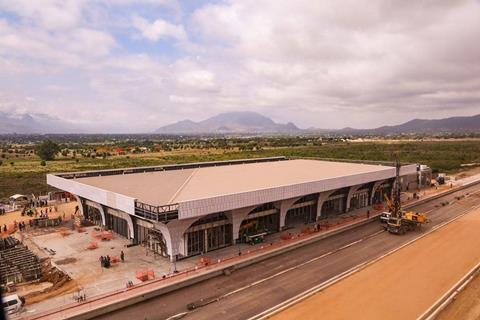 Former infrastructure manager Reli Assets Holding Co, now merged into Tanzania Railways Corp, subsequently awarded the US$1·92bn contract for the 336 km Morogoro – Makutupora Stage 2 to Yapı Merkezi, and work on this section started in March 2018.
The 394 km Makutupora – Tabora and 190 km Tabora – Isaka sections are still at the procurement phase. However, Yapı Merkezi has been named as preferred bidder for the 371 km branch from Isaka to Rusumo on the Rwandan border, which would eventually be extended to Kigali.