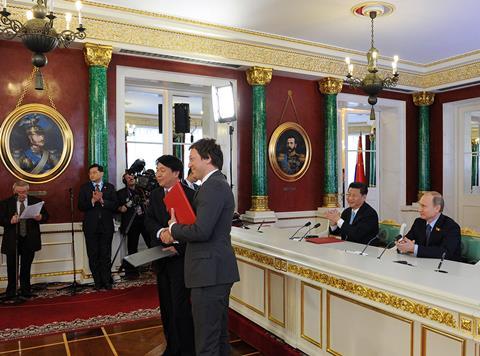 RUSSIA: Coal mining concession holder Tuva Energy Industrial Corp and the China Civil Engineering Construction Corp subsidiary of China Railway Construction Corp have signed a memorandum of understanding for the implementation of privately financed railway and port projects.
The three agreements signed on May 8 cover a proposed 410 km mixed traffic railway in the Republic of Tyva which would link the Tyva Elegest coalfield with Kyzyl and the Russian Railways network at Kuragino; a coal port at Vanino in the Khabarovsk region; and a possible railway from Kyzyl into western China.
CCECC is to review the plans for the projects, and will promote them to Chinese financial institutions which could provide funding. Once financing is in place CCECC would be awarded the construction contracts, subject to final negotiations.
The route of the Kuragino – Kyzyl line was agreed in early 2009, when it was planned that Russian Railways would build the line with the 98·6 rouble cost to be shared equally by the Russian Federation Investment Fund and the mining concessionaire. The Tyva government and the mining company signed a public-private partnership agreement in August 2009, but in November 2012 the federal government removed the line from its list of state investment projects, leaving construction to be financed privately. The project is now costed at 156bn roubles and construction is expected to take five years.