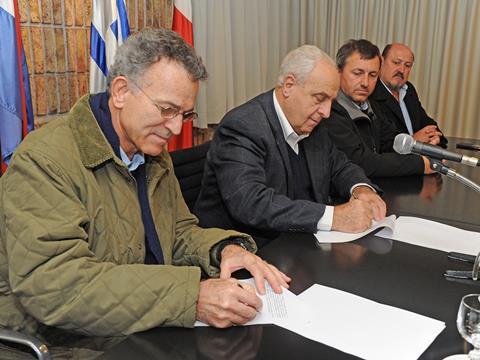 URUGUAY: The Ministry of Transport & Public Works has signed a contract with Comsa which is to undertake track renewals on a 327 km section of the AFE network between Piedra Sola and Salto.
Work is due to take 24 months to complete. The Mercosur trading block of South American countries is providing structural convergence funding for the project, having already made available finance for renewals between Pintado and Rivera, now 50% complete.
Bids to undertake renewals on the 141 km between Algorta and Fray Bentos are due to be opened on June 23. This project is being undertaken as a public-private partnership.
According to AFE President Wilfredo Rodríguez, the track renewals programme will enable freight trains to operate at up to 60 km/h, the upgraded infrastructure able to accommodate axleloads of up to 20 tonnes. 'There is much to do but we are making progress', he said.