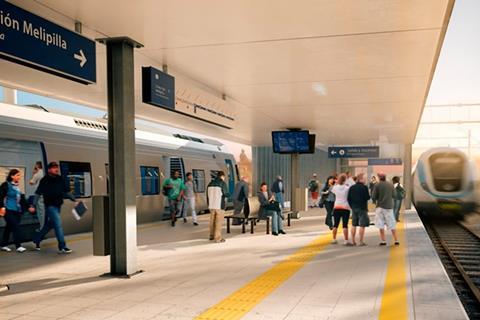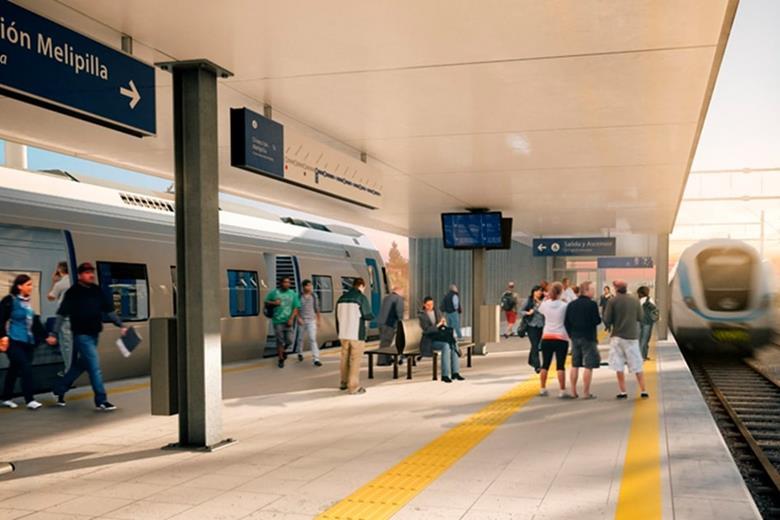 CHILE: National railway EFE has selected a 50:50 consortium of Systra and domestic engineering company Zañartu to modernise the Santiago – Melipilla and Santiago – Batuco lines to enable the launch of dedicated suburban services, Systra announced on March 7.
Reconstruction of the 61 route-km Santiago – Melipilla line — which was closed to passengers in 1987 — is underway as part of the national 'Chile on Rails' investment programme. Work includes the construction of a second track between Malloco and Melipilla. The line is also to be electrified, level crossings replaced and maintenance workshops built.
Suburban services are planned to terminate at the Central-Alameda station complex in Santiago, where an underground terminus is envisaged, providing interchange with the city's metro network.
On the other route, a double-track line is to be built to enable passenger trains to be reintroduced over the 27 km between Santiago and Batuco for the first time since 1986. The scope includes building eight stations and maintenance facilities along the corridor. The existing freight line is to be retained and renewed.
Services on the Santiago – Batuco route would terminate at Quinta Normal station in the capital, where an improved interchange with metro Line 5 is to be provided.
The contract for work on the two routes runs to 2028; the value has not been disclosed.