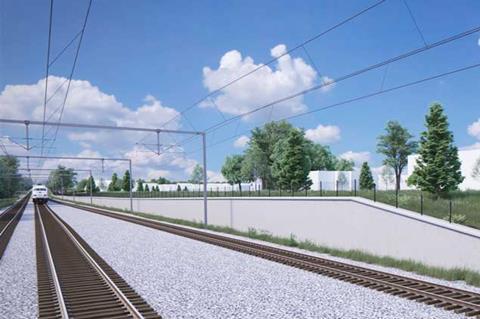 CANADA: Regional transport authority Metrolinx has appointed a team led by Arup to act as technical adviser for the GO Expansion programme to provide frequent all-day electric train services across the Toronto region.
Arup and subconsultants AECOM, Egis and Network Rail will support Metrolinx's Technical Management Office with the On Corridor Works, the largest capital infrastructure project within the GO Expansion programme.
The package includes all activities to facilitate the planned significant expansion of train services, including rolling stock procurement, infrastructure, signalling, electrification, control and communication systems and operations and maintenance.
'Arup's passenger rail experience expertise on more than 35 rail systems in Europe, Australia, New Zealand and Asia will be especially relevant', said the company's Americas Rail Business Leader Peter Guest on May 15.
Arup's Canada leader Sean Meadows added that 'the key for a project of this size is to take an intensely collaborative approach. Together with all partners on the GO Expansion programme, we have begun to implement Metrolinx's goal to deliver service every 15 min or better on core segments of the network, in both directions, all day.'