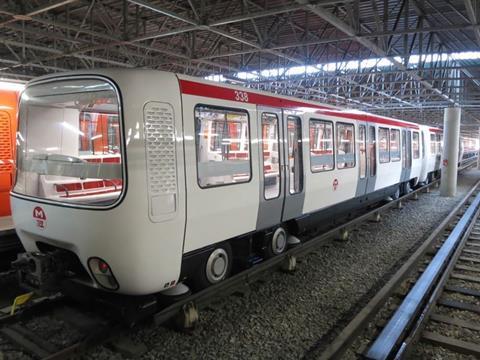 FRANCE: Lyon transport authority Sytral has awarded Alstom a €91m contract to upgrade signalling for driverless operation on two lines of the Lyon metro.
Alstom will supply its Urbalis 400 CBTC to Line B, which is due to be converted to driverless operation at the end of 2019. It will also equip the already driverless Line D with the new signalling, which is due to go live in mid-2023. Alstom's Villeurbanne and Saint-Ouen sites will be involved.
The upgrade is part of Sytral's Future Metro 2020 programme to increase capacity on metro lines A, B and D in response to a predicted 30% increase in ridership. It also includes new rolling stock. Last year Sytral awarded Alstom a €140m contract to supply 30 rubber-tyred trainsets, the first four of which are expected to enter service in 2019 on Line B.