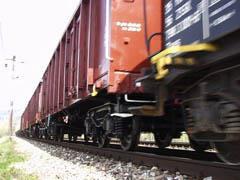 EUROPE: The European Bank for Reconstruction & Development is providing two loans to support the development of Pan -European Corridor X through the Balkans.
On October 15 EBRD signed its first rail sector loan in Macedonia, allocating €17·6m for upgrading of 53 km of track on three sections of Corridor X, ongoing reform and a feasibility study for a line to Bulgaria. A further €1·2m has been secured in grants from EBRD's Special Shareholder Fund, the Central European Initiative, France and Germany.
In September EBRD signed a €100m loan for Serbian Railways. Of this, €64m is to be used to acquire 15 multi-system electric locomotives suitable for international traffic, and the rest will finance maintenance equipment and renewals on 112 km of Corridor X. The northern section between Beograd and Subotica is due to be completed by May 2012, and the southern section to Nis by May 2014 (RG 2.10 p46).
A further €650000 is being provided in technical assistance to support restructuring and energy efficiency initiatives.
The first train operated under the auspices of the Cargo 10 alliance formed by Slovenia, Croatia and Serbia to expedite freight on Corridor X left Paracin in Serbia on October 4 with a cargo of wood briquettes for Italy. Macedonia has now joined Cargo 10, Bosnia has applied and Montenegro is to co-operate pending full membership (RG 9.10 p20).