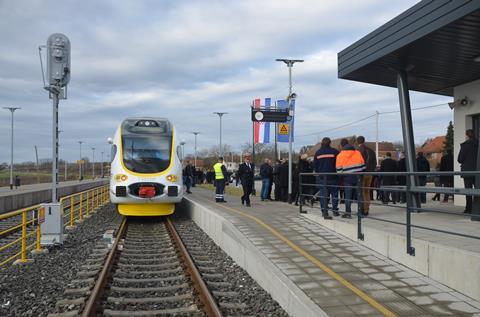 CROATIA: Prime Minister Andrej Plenković inaugurated the 12·2 km Gradec – Sveti Ivan Žabno cut-off line with a ceremony on December 16, the day after the start of revenue services on the first new line to be built in Croatia for 52 years.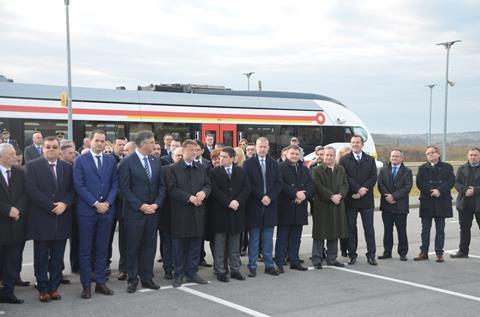 The single track unelectrified line is designed for 120 km/h running and axleloads of 22·5 tonnes.
It connects the Zagreb – Dugo Selo – Gradec – Križevci – Koprivnica and Križevci – Bjelovar lines, eliminating the need to reverse at Križevci.
Stations with park & ride facilities have been built at Lubena, Remetinec Križevci and Haganj, and the existing stations at Gradec and Sveti Ivan Žabno have been modernised.
The project was undertaken by HŽ Infrastruktura with Comsa and HF Wiebe as main contractors and SGS Adriatica and Investinženjering providing supervision services.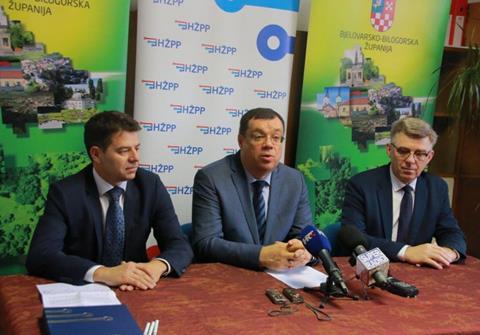 Contracts were signed on August 26 2015, with the 258m kuna cost being co-financed by the European Regional Development Fund and Cohesion Fund.
Travel is free until the end of the end of the year.
'HŽPP will introduce new air conditioned trains on the Zagreb – Bjelovar services', said Željko Ukić, President of the management board of passenger operator HŽPP. 'In the near future we are planning to include the Bjelovar area into Zagreb public transport ticketing system. That means that the passengers from Bjelovar will be able to go to Zagreb and use the city's public transport with a single ticket.'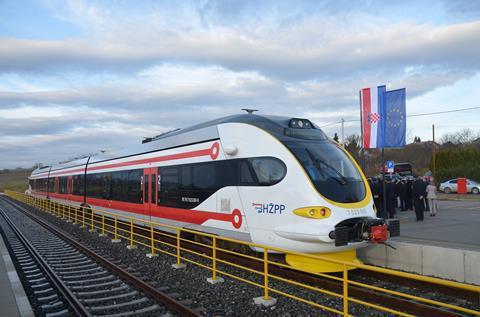 The opening of the line has reduced the journey time between Zagreb and Bjelovar to 70 min, with a further 20 min saving expected once modernisation and doubling between Dugo Selo and Križevci is completed in 2021.