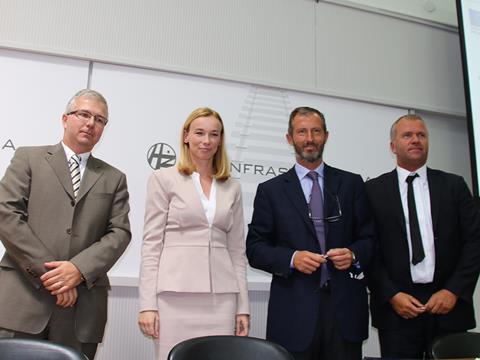 CROATIA: Contracts for the construction of a 12·2 km cut-off linking Gradec on the Zagreb – Križevci – Hungary line with Sveti Ivan Žabno on the Križevci – Bjelovar branch were signed by infrastructure manager HŽ Infra, Comsa and HF Wiebe on August 26.
Work is scheduled to start in October for completion in late 2017. The new link would cut Zagreb – Bjelovar journey times from around 105 min to 60 min by eliminating the reversal at Križevci.
The single track unelectrified line will be suitable for 22·5 tonne axleloads and a maximum speed of 120 km/h, except for a curve north of Gradec where trains will be limited to 100 km/h. There will be stations Lubena, Remetinec Križevački and Haganj.
Construction is expected to cost €25·6m, with supervision by SGS Adriatica and Investinženjering adding a further €1·3m. The EU's European Regional Development Fund is meeting 85% of the costs, with the remaining 15% to come from the national budget.
The Križevci – Sveti Ivan Žabno line will also be modernised for use by local services between Bjelovar and Križevci.