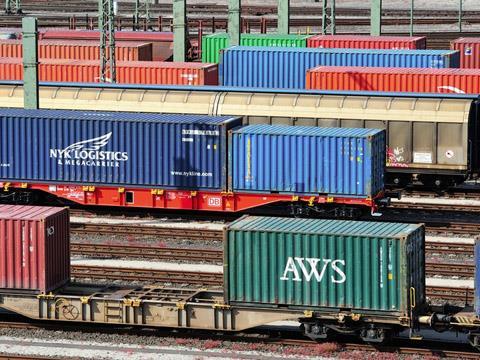 GERMANY: DB Netz and the Federal Ministry of Transport are discussing plans to develop and finance two north-south freight corridors.
Speaking at the iaf Congress in Münster on May 18, Dipl-Wirtsch Inf Oliver Kraft, Chairman of DB Netz AG, said priority had been allocated to an eastern corridor running from Hamburg and Bremen to south Germany via Uelzen, Stendal, Magdeburg, Reichenbach, Hof and Regensburg. A western corridor was being developed simultaneously, but planning for this scheme has been delayed.
The Ministry of Transport is supporting the eastern corridor with a view to DB Netz completing the project by 2019, but implementation may not be entirely straightforward as the scheme does not feature in the federal infrastructure development plan. Working from north to south, DB has already obtained initial approval for a number of projects forming part of a package of measures that would raise capacity along the whole corridor. The completion date has been chosen to dovetail with the expected completion of several major projects.
The concept of an eastern corridor is being driven by a sharp rise in intermodal and international freight traffic. DB Netz envisages that the project would be relatively simple to implement as it does not require major works. Instead, it requires lengthening of passing and overtaking loops to accommodate 750 m long trains and a series of targeted measures to raise capacity at key nodes that would otherwise become bottlenecks.
Kraft told Railway Gazette International that the corridors are part of a major rethink of the network structure. Known as Netz 2030, this is based on an assessment of market needs in 2025-30 following a review of the Netz 21 programme drawn up in 1998. Tonne-km are expected to grow by as much as 65% between 2004 and 2025, with passenger-km rising by more than 25%.
Whereas in the past DB had looked at individual routes, it is now looking at whole corridors and at packages of measures which would raise end-to-end capacity, Kraft said.