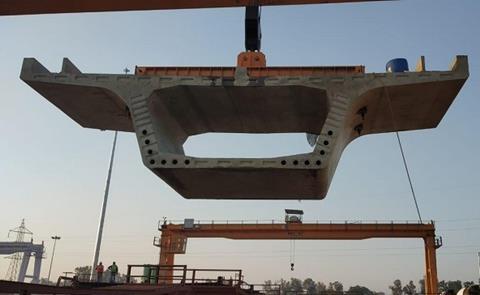 INDIA: National Capital Region Transport Corp has awarded L&T Construction two contracts to build sections of the 82 km Regional Rapid Transit System which will connect Delhi with satellite towns in Uttar Pradesh.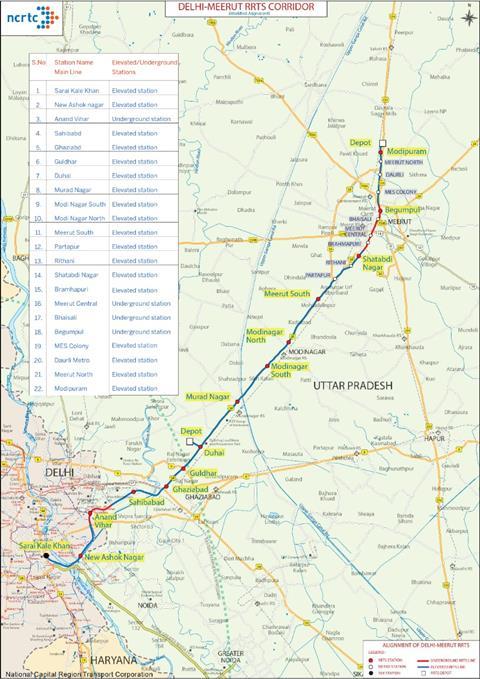 The 1 676 mm gauge line is being designed for a maximum speed of 180 km/h, with 25 kV AC electric multiple-units expected to operate at up to 160 km/h in service to give an end-to-end journey time of under 60 min.
The contracts awarded to L&T cover the elevated Duhai – Modinagar and Modinagar – Shatabdi Nagar sections of the route, totalling 32 km of viaduct and seven stations.
L&T Construction said it had won the 'breakthrough' contracts against stiff competition. 'We are delighted to have been entrusted with responsibility to develop this unique project, a first-of-its-kind for India which is a reaffirmation of our proven capability to build faster and reliable mass transit systems that are in sync with our strategic goal of aiding rapid transportation infrastructure development', said S V Desai, Senior Vice-President & Head of Heavy Civil Infrastructure on April 15.