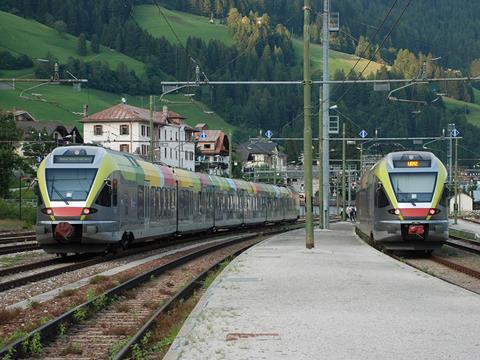 ITALY: A feasibility study for the construction of a rail link between Calalzo, Cortina d'Ampezzo and Toblach (Dobbiaco) is to be undertaken within three years, following the signing of a memorandum of understanding by the Veneto and Trentino-Alto Adige regional authorities on February 13.
Calalzo is the terminus station of a single-track unelectrified line from Belluno, while Toblach is around 65 km away on the electrified Val Pusteria line.
The new line would be suitable for speeds of between 80 and 100 km/h with a minimum curve radius between 300 and 400 m. The southern section via either Valle del Boite or Auronzo di Cadore is estimated to cost €500m to €700m, the northern section €500m.