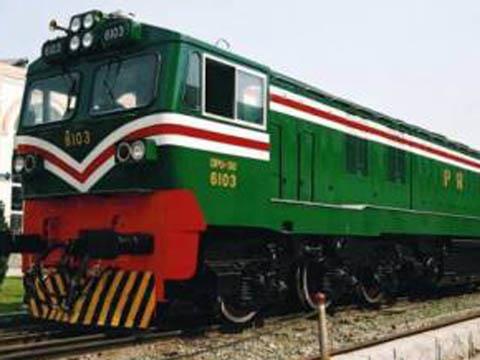 PAKISTAN: This month trains are expected to begin using a second track laid on the Kachakhuh - Chichawatni section of Pakistan Railway's Karachi - Lahore main line. The 1 676 mm gauge route is being doubled throughout and upgraded for 140 km/h operation under a project due to be completed by July 2009.
The only double-track routes PR inherited on independence in 1947 were Karachi - Lodhran and the 15 km from Raiwind to Lahore, at either end of the country's most important main line. To handle growing traffic, PR began doubling from Lodhran to Raiwind in 2003. The first 15 km of the Lodhran - Multan - Khanewal section had been completed by May 2005, when the Executive Committee of the National Economic Council approved funds of Rs8·3bn to complete the entire route to Raiwind.
The work is being undertaken by the Frontier Works Organisation and private sector companies. A total of 87 bridges are to be rebuilt and a further 15 closed. To make the best use of resources, PR is simultaneously upgrading signalling, standardising level-crossings, remodelling yards and easing curves on the line.
Karachi - Lahore track doubling
Section
Completion
route-km
Lodhran - Khanewal
March 2007
136
Khanewal - Kachakhuh
October 2007
21
Kachakhuh - Chichawatni
April 2008
56
Chichawatni - Sahiwal
August 2008
41
Sahiwal - Renalakhurd
December 2008
44
Renalakhurd - Raiwind
June 2009
73
Total cost
Rs8·3bn
Cost per km
Rs33·85m
UIC-54 rails are being used in the double-tracking, with 1 640 concrete sleepers per km and Vossloh fastenings.