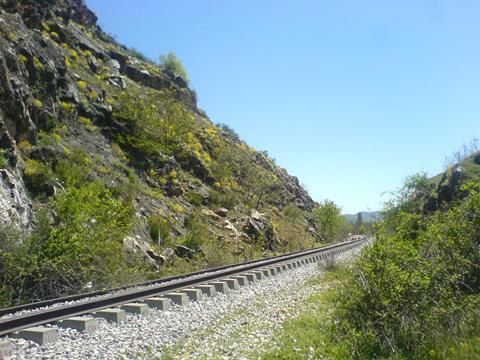 MACEDONIA: An agreement providing a further €68·6m of European Union co-financing for the second phase of a planned rail link between Macedonia and Bulgaria was signed in Skopje on December 14.
The latest grant will be used to co-finance the construction of the 34 km Beljakovce – Kriva Palanka section of the line, which will form part of Pan-European Corridor VIII from the Adriatic to the Black Sea.
The funding is being provided through the Western Balkans Investment Framework which brings together the European Commission, international financial institutions including the EBRD, bilateral donors and the governments of Western Balkans countries.
EBRD has already provided sovereign loans of €46·4m and €145m for the project. The first phase which is currently underway covers rehabilitation of the 31 km Kumanovo – Beljakovce line, out of use since 1994. Procurement is underway for construction the second phase. The planned third phase would continue the line 23 km to the Bulgarian border at Deve Bair and railhead at Gyueshevo.
The WBIF has a provided €5·7m of technical co-operation grants for project preparation and implementation.