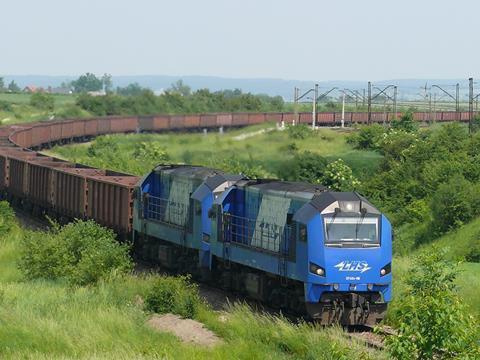 POLAND: Broad gauge freight line manager PKP LHS signed a 121m złoty loan agreement with the European Investment Bank on January 25 to part-finance a 263m złoty investment plan.
The plan allocates 184m złoty for the installation of modern signalling to improve capacity and for the provision of optic fibre cabling along the route of the 1 520 mm gauge line between the Ukrainian border and Sławków in Śląskie voivodship. A further 59m złoty is to be spent on modernisation at Zamość Bortatycze, expansion of facilities at Hrubieszów and building a passing loop at Zamość Majdan. The remaining 20m złoty will be allocated to the purchase of specialised track maintenance machines.
PKP LHS plans to invest almost 800m złoty by 2025. Possible projects include taking over the Euroterminal Sławków, which has annual capacity to handle the transhipment of 285 000 containers, 2 million tones of coal, 380 000 tonnes of steel products, 365 000 tonnes of bulk cargoes and up to 200 000 pallets.
Last year Newag was awarded a contract to modernise 10 ST44 diesel locomotives, but complete fleet replacement will be required in the longer term. PKP LHS is therefore studying the possibility of electrification at either the Polish standard 3 kV DC or the 25 kV 50 Hz which is to be installed on the connecting line in Ukraine.