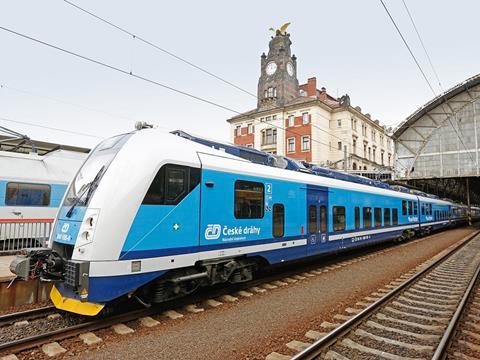 CZECH REPUBLIC: The cabinet approved on November 7 a KC11·5bn loan from the European Investment Bank which will be used to modernise eight sections of rail corridors 1 and 2 in 2019–25.
The sections involved are
Velim – Poříčany;
Choceň – Uhersko;
Ústí nad Orlicí – Brandýs nad Orlicí;
Adamov – Blansko;
Brno-Maloměřice – Adamov;
Lipník nad Bečvou – Drahotuše;
Polom – Suchdol nad Odrou;
Dětmarovice – Petrovice u Karviné/Polish border.
The total cost of the projects is more than KC24bn, with the remainder of the funding to come from the state budget and the EU's Connecting Europe Facility.