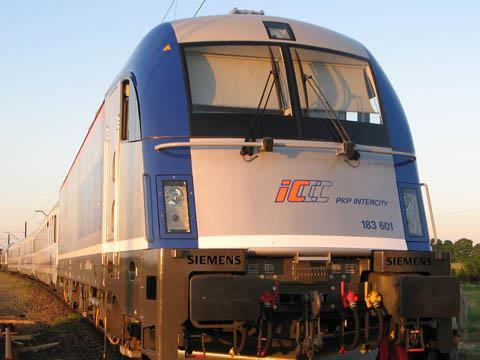 POLAND: The European Investment Bank has announced two loans totalling €165m to finance infrastructure works which will enable trains to run at higher speeds on the national network.
A €100m loan will fund modernisation of the 58 km Warszawa Zachodnia - Miedniewice line to raise the maximum speed to 160 km/h, and resignalling the 42 km between Miedniewice and ?ód? Widzew which was upgraded for 160 km/h operation in 2008.
The second loan is worth €65m and will contribute towards upgrading the 32 km Poznan - Czempin line for 160 km/h running. This is the second phase of a programme to modernise the 164 km Wroc?aw - Poznan route which is expected to be completed by 2016. This line forms part of European rail corridor E59 linking Malmö with Ostrava.
Announcing the loans on October 24, EIB said it has now provided infrastructure manager PKP PLK with a total of €1·4bn.