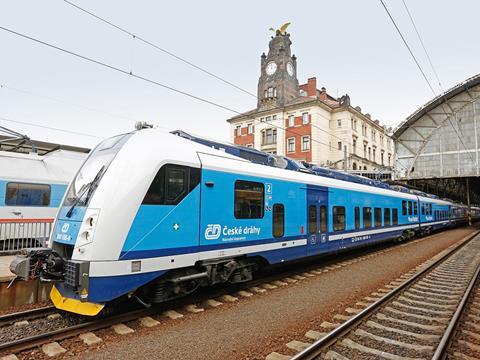 CZECH REPUBLIC: Infrastructure manager SŽDC has awarded AŽD Praha a KC383m contract to install ETCS Level 2 on the 108 km Česká Třebová – Přerov section of the main rail corridor running east from Praha.
Work on the 204 km Břeclav – Přerov Petrovice u Karviné section has been underway since April 2017 and is scheduled for completion in May 2019 at a cost of KC707m, of which 85% is being provided by the EU.
Since late March 2017 AŽD Praha has also installed ETCS on the 250 km line from Kolín to Břeclav, where regular operation is expected to begin in the second half of 2018.
A trial section of ETCS installed by Ansaldo STS went live on the 22 km Poříčany – Kolín route in October 2011.