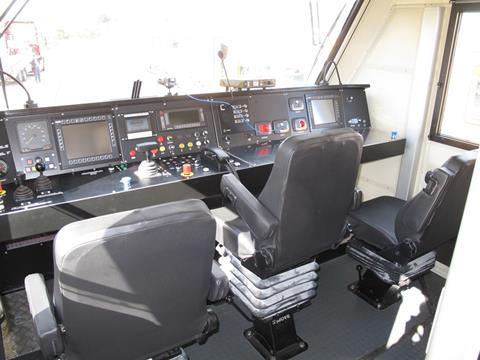 BELGIUM: Infrastructure manager Infrabel has officially signed the €510m contract with Siemens Mobility and Cofely-Fabricom for installation of ETCS Level 2 on more than 2 200 track-km, together with the introduction of electronic interlockings across the network. According to Siemens, the work is due to be completed by the end of 2025.
The consortium had been selected as preferred bidder in October 2014, but the contract award was halted by the country's administrative court at the end of the year following the filing of a complaint by the losing AVES consortium of Alstom, Vandenbergh, Engema and Louis Stevens & Co. On July 15 Infrabel was informed that the objection had been withdrawn, and the following day the State Council ruled that the contract award could go ahead.
The Level 2 contract is the final implementation stage of the ETCS Masterplan prepared by Infrabel and SNCB, which was approved by the Belgian parliament in October 2011. According to the infrastructure manager, 938 km of track has already been equipped with ETCS, accounting for about 14% of the core network. Infrabel anticipates that ETCS will be rolled out across the whole network by the end of 2022 'offering Belgium one of the most safe networks in Europe'.
'This order underscores our leading position in the field of automatic train protection systems', said Siemens Mobility CEO Jochen Eickholt, noting that the company had already installed ETCS Level 1 on the Belgian network. Siemens is currently equipping lines in Germany, Austria, Switzerland, Spain, Turkey and Hungary.