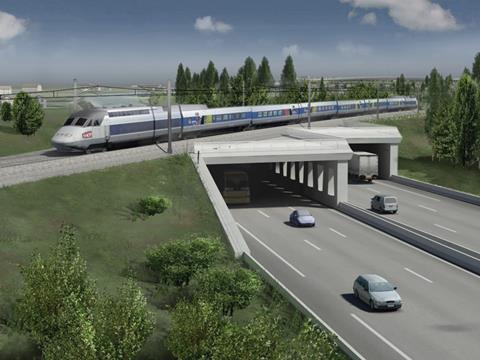 FRANCE: Ansaldo STS has been awarded a €13m contract to supply an ETCS Level 2 overlay for the signalling on the LGV Sud-Europe Atlantique high speed line.
In 2011 Ansaldo STS was awarded a €47m contract to provide TVM430 cab signalling for the line.
The latest ETCS contract awarded by Cofely Ineo and Systra and announced on June 19 is worth €13m, and has an option worth a further €4·9m.
LGV SEA will link Tours and Bordeaux, and will have a total length of 343 route-km including connections to the existing network. The route is being built for 320 km/h operation.