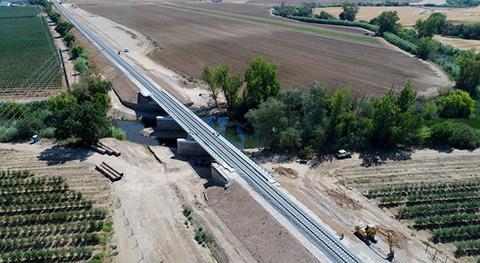 PORTUGAL: Road and rail infrastructure manager Infraestruturas de Portugal has awarded a contract for construction of a further section of the 80 km Évora – Elvas cut off, which is intended to form the centrepiece of the so-called International South Corridor linking Lisboa to the Spanish border near Badajoz.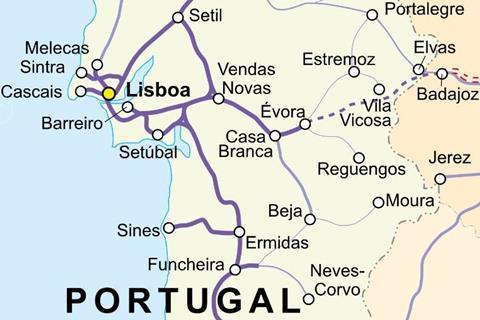 Construction of the new line has been split into three sections: 20·5 km between Évora Norte and Freixo, 20·5 km from Freixo to Alandroal and 38·4 km from Alandroal to Elvas, where the cut-off will connect with IP's Eastern Line that reopened in 2017.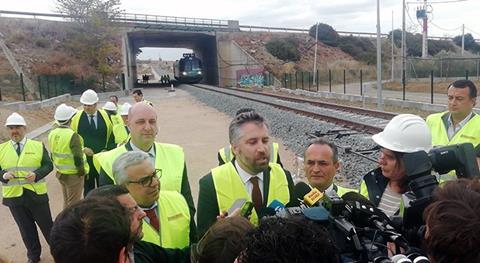 The €130·5m contract for construction of the Alandroal – Elvas section has been awarded to a consortium of Sacyr Somague and Sacyr Infraestructuras, and the work is expected to take 28 months. As well as the civil works and drainage, it covers the construction of 13 bridges and viaducts, along with the installation of signalling, communications and 25 kV 50 Hz electrification.
The Évora – Elvas – Badajoz link was originally envisaged as part of a 1 435 mm gauge route, connecting the Madrid – Extremadura high speed line in Spain with both Lisboa and the Portuguese port of Sines. However, the project was subsequently scaled back. The line will now be built with a double-track alignment, but will initially be laid as a 1 668 mm gauge single track on gauge-convertible sleepers. It will be equipped with ETCS Level 2 and GSM-R.
The total cost of the project is now estimated at €530m, with the work being partially funded from the EU's Connecting Europe Facility. Completion was originally envisaged for 2019, but current expectations are that the line will not open before 2023.