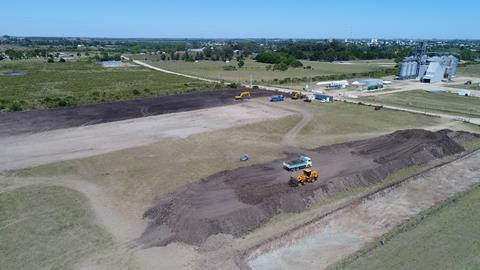 URUGUAY: The Durmientes de Uruguay joint venture of Italian company WEGH Group and Diorama has been awarded a €35m contract to supply concrete sleepers to the Vía Central consortium which is undertaking the Ferrocarril Central route modernisation.
The 1 435 mm gauge monoblock prestressed concrete sleepers for upgrading the 273 km route between the port of Montevideo and Paso de los Toros are to be manufactured in the city of Florida, around 90 km north of Montevideo, using a production plant to be supplied by WEGH Group. The carousel system will have a capacity of more than 2 200 sleepers/day.
Production is scheduled to start at the end of August and run for 287 working days.