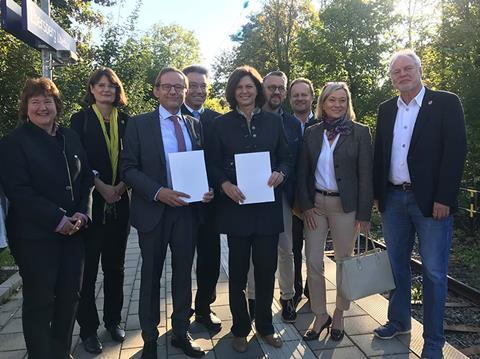 GERMANY: An agreement to finance electrification of the 19 km route between Ebersberg and Wasserburg am Inn was signed on September 28 by Bayern Transport Minister Ilse Aigner and Südostbayernbahn's infrastructure director Christian Kubasch.
A feasibility study in 2016 put the cost of electrification at around €22m, including associated station modification works. This would enable München S-Bahn services to be extended to Wasserburg.
The Land of Bayern and DB subsidiary Südostbayernbahn are to share the cost of planning the project, while the electrification works are to be funded by the Land using its share of federal funding. Completion is envisaged by 2026.